How does it come about?
Maria Montessori is one of the great figures that Italy has given in its history. She was the most influential pedagogue of the twentieth century and a woman who introduced educational concepts, which although we see completely logical today, in their day were revolutionary in relation to the benefit of the freedom of the little one and the introduction of the game to teaching.
María Montessori
He also studied engineering, biology, philosophy and biology. To this extensive academic curriculum must be added the important fact of being the first woman to graduate in medicine in Italy, which gives a clue to the convictions of Maria Montessori at the time she lived.
An environment for development
The main advance in Maria Montessori's method was the creation of an environment prepared for the free development of the child. She put it into practice with low-income students in Rome, as well as in hospitals with disabled children. The reason for her involvement with them was the idea of achieving an improvement in the capacities of the children thanks to the model of integral development, which aspires to the physical, intellectual and spiritual growth of the pupil through cooperation with the adult.
Conclusions
Due to the good results, both a good part of the pedagogical community and Maria Montessori herself came to the conclusion that this method would be good, not only for children at risk of social exclusion but for all children.
The methods
The Montessori teaching method is part of a philosophy of education that is based on respect for the natural psychology of the student.
The student is prepared for a development for which he is held responsible through cooperation with the adult who replaces the imposition of tasks. We create an environment adapted to his learning and the student has the freedom to decide where he wants to direct his activity.
Due to the inclination of this method towards self-learning the material is a very important part of the school. In it we can distinguish the following types of materials by distinguishing them according to their purpose:
Analytical material: The student's senses and the assimilation of concepts are educated through experience.
Attractive material: It is a material whose purpose is to call the student's attention to the material in which he finds an easy use of it.
Self-correction of the material: It is focused to the development of the capacity of the student to detect the errors in its use.
The school is a place that prepares the student for adult life. However, in many cases the school does not prepare the student to make decisions under his own criteria or to be happy in his life. The Montessori method prepares children to be happy with their own decisions. This school model gets the most out of the students.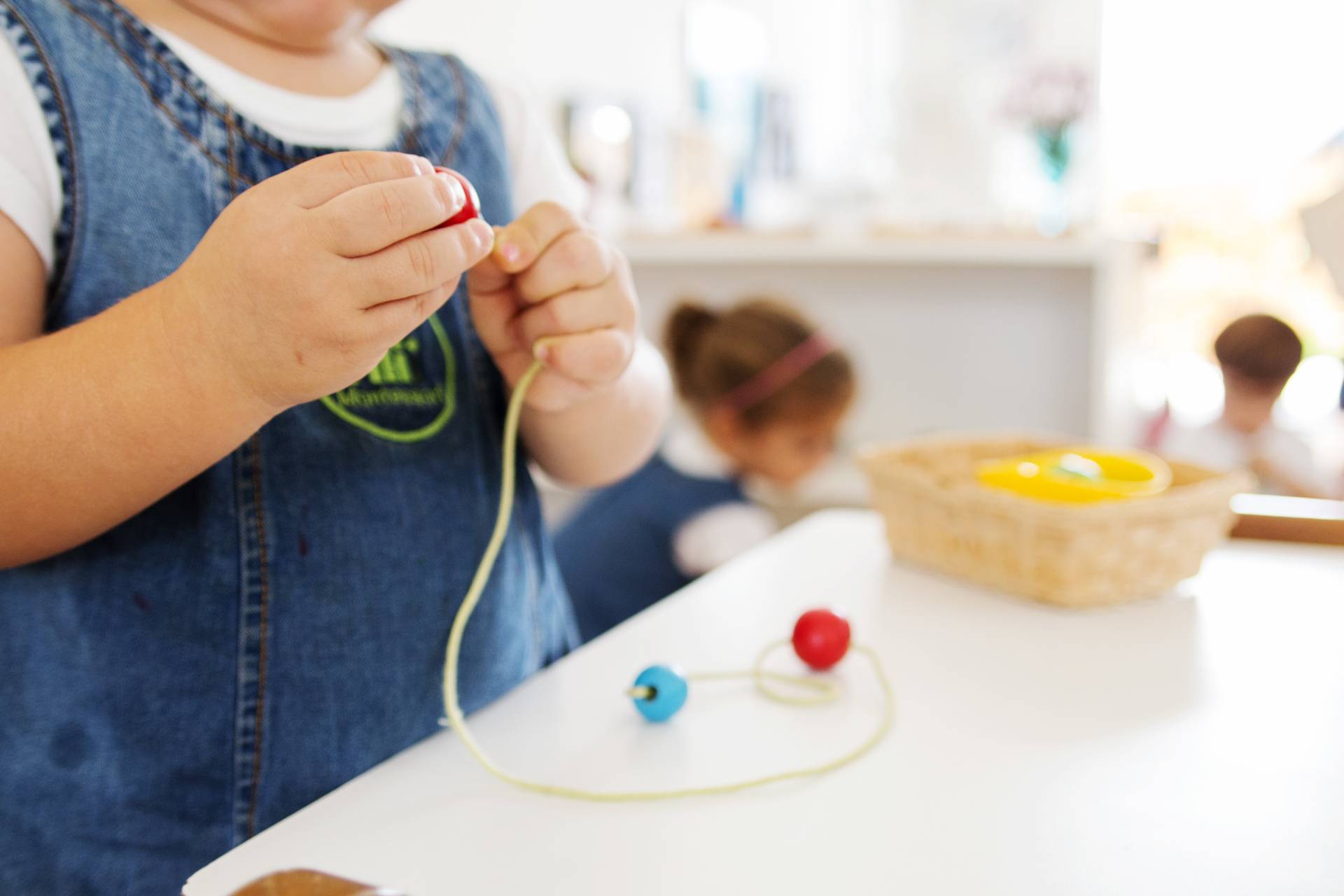 Information +34 606 064 429 / +34 625 906 714
Avda. de la Música, 120 Alhaurín de la Torre (Málaga)